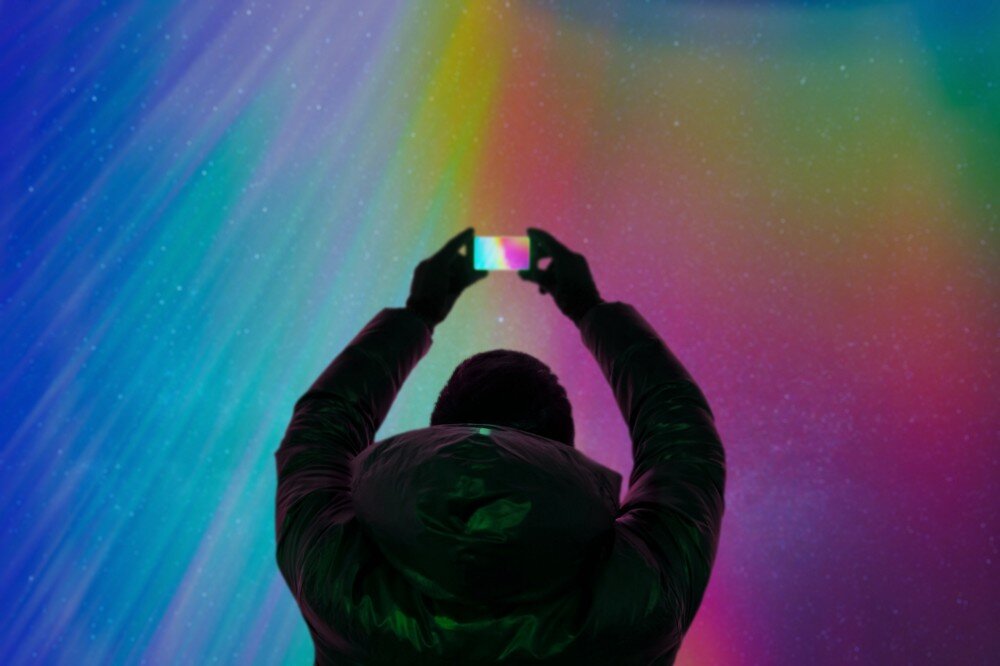 Our Lives Are Becoming Comfortable Illusions
We call rapid proliferation on the internet "going viral" for a reason: Ideas spread online exponentially, like viruses. Where viruses hijack our biology, viral memes hijack our minds. In both cases, problems arise when we can't adapt quickly enough. Our systems… Read More on Modus
Binge-Watching the Stories in Your Head
Stories can help us make sense of a complicated world—but when we become stuck in fixed ideas of how things should be, we miss out on the opportunity to accept things as they are… Read More at Mindful.org
Mindfulness, Tech and Attention Activism
A talk outlining the unintended consequences of technology, how technologists need to consider the broader impact our work, and why mindfulness has a very important role to play in the future. From the Toronto UX Speaker Series at the Bahen Centre for Information Technology at the University of Toronto.
Watch the Talk (63:55)
A Sustainable Rhythm for Lean UX Sprints.
By now, you've probably heard about GV's Design Sprint process. Jake Knapp and colleagues have effectively married the best of design and product thinking into a lean, thoughtful process. Design-hipster alert: I first read about Jake's process about 3 and a half years ago in an early blog post he wrote…
Read More (5 min read)
Searching for Meaning with Jay Vidyarthi
Ever wonder what it would be like to quit everything to find more meaning and purpose? Our guest did just that when he and his wife abandoned city life and moved into a monastery. They came back with some life-altering surprises. We discuss living with intention, monastic life, and questioning our inner stories.
Listen to the Podcast (77:16)
Talks
Design as Attention Activism
Harvard Symposium: Tech-Assisted Meditation: Boston, USA
The Spirit of Leadership - Culminating Panel
A Mindful Society 2019, Toronto, ON
Design Ethics and Machine Learning
Design + AI Panel @ Normative, Toronto, ON
Mindfulness, Technology and Attention Activism
TUX Speaker Series, University of Toronto, ON
UX/UI for Transformative Tech Products
Transformative Tech Academy 2019 (w/ David Ngo)
Design Thinking at A Mindful Society
A Mindful Society 2017, Toronto, ON
The Future of UX is Ours to Shape
UX Award Winner Showcase, Huge Agency, Toronto, ON
Not User, but Human-Centered Design
The Lavin Agency, Toronto, ON
RED Talks, Toronto, ON
Technology and the Mind: What is Lost and What is Gained
Myplanet Meetup, Toronto, ON
Creative Clockwork: The Inner Workings of a Design Sprint
Healthcare Human Factors, Toronto, ON
Muse: the first human-centered brain sensing technology
MIT Enterprise Forum: Future of UX, NYC, USA.
Toronto Tech Summit. Toronto, ON.
FITC Wearables. Toronto, ON.
CES 2015. Las Vegas, USA.
Q&A: How to design and build brain-sensing applications
Thoughtworks Hardware Hack Lab, NYC, USA.
The ethics of mediating meditation
Consciousness Hacking, NYC, USA.
Mindfulness and Design Thinking
A Mindful Society 2015. Toronto, ON.
UX Lessons from Creating a New Product Category
UX Awards 2014, San Francisco, USA
InteraXon and Muse: Panel Discussion
We Are Wearables September. Toronto, ON.
Empathy and Experience Design.
Consciousness Hacking @ Noisebridge. San Francisco, USA.
Muse Calm: Exhibition.
Wisdom 2.0. San Francisco, USA.
CES 2014. Las Vegas, USA.
Brain-Sensing Technology.
Screens 2013. Toronto, Canada.
Sonic Cradle: Evoking Mindfulness through "Immersive" Interaction Design
SFU Thesis Defence. Vancouver, Canada.
Could an Interactive Medium Introduce Non-Practitioners to Mindfulness?
1st International Conference on Mindfulness. Rome, Italy.
Mediated Meditation: Cultivating Mindfulness with Sonic Cradle
CHI 2013. Paris, France.
Digital Brands and the Proverbial "Used-Car Salesman"
Invited Panelist at Digital-Day 2012. Toronto, Canada.
Sonic Cradle: Designing for an Immersive Experience of Meditation by Connecting Respiration to Music
DIS 2012. Newcastle, England.
Encouraging Meditation through Respiratory-Musical Interaction
GRAND 2012. Montreal, Canada.
Sonic Cradle: Installation for Attendee Use (and Data Collection)
TEDActive 2012. Palm Springs, USA
SIAT Open House 2012. Vancouver, Canada.
UCLA - Chronic Pain: Art & Science Collaborations. Los Angeles, USA.
Your Questions Have Answers: Users' Experience of Mobile Marketing
Invited Speaker at Marketing Magazine Conference on Mobile Marketing, 2011. Montreal, Canada.
Characterizing Immersion Across Literature, Art and Interactive Media
Society of Literature, Science and Art 2011. Kitchener, Canada.
SIAT Graduate Colloquium (Fall 2011). Vancouver, Canada.
Sympathetic Guitar: Can a Digitally-Augmented Guitar be a Social Entity?
CHI 2011. Vancouver, Canada.
SIAT Spring Showcase 2011. Vancouver, Canada.
How Can We Make a more Human-Centered Flight Experience?
TEDActive 2011. Palm Springs, California, USA.
Rich Internet Resources: Designing Web-Based Information Archives
European Congress on Digital Archiving 2010. Geneva, Switzerland.
Enhancing the Mobile Interface.
Panelist at Mobile Monday Montreal on Nov 2nd, 2009. Montreal, Canada.
Designing Alphanumeric Input for iTV in a Search Context
iTV in Industry Track at EuroITV 2009. Leuven, Belgium.
Technology's Potential to Expand Human Communication
ChitChat 2009. Montreal, Canada.
Issues in Driver Distraction
World Usability Day, 2008. Montreal, Canada.
Teaching and Training
Affinity Mapping Training and Workshop
Educator Summit, Philadelphia, PA
Technology and Mindfulness
(Next Section: Jan 24-25, 2020)
Applied Mindfulness Program, U of Toronto, ON
Corporate Training: UX and Product Management
Gemalto, Ottawa, ON
UX Research and Prototyping
School of Communications, Media and Design, Centennial College, Toronto, ON
Corporate Training: 6-Week Hands-On UX Training Course
Polar Digital, Toronto, ON
Human-Computer Interaction & Cognition
School of Interactive Arts + Tech, Vancouver, BC
1-day Training: UX, Usability, and Human-Centered Design
TechBA, Mexico City, Mexico
Exploiting Cognitive Bias: Creating UX for the Irrational Human Mind
UXMasterclass 2011. Chicago, USA.
UXMasterclass 2010. Montreal, Canada.
Cleverbridge Networking Event 2009. Montreal, Canada.